Motsweding FM is owned by the government national broadcaster, South African Broadcasting Corporation (SABC), and aims to be the contemporary voice of Setswana speaking and or understanding people, acknowledging, proud and respectful of its cultural heritage.
To be an Urban Adult Contemporary Radio Station of choice that deliver Cutting edge / Innovative Programming & Marketing concepts to clients.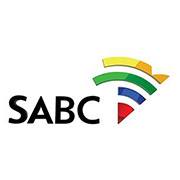 Transform listeners through the development of compelling quality programmes and thereby setting in motion our drive towards self-sustainability.
To strive towards self-sustainability and to transform listeners through development of compelling quality programmes with impact.
Motsweding FM is a National radio station that broadcasts in Setswana in the North West, Northern Cape, Gauteng Province, Free State and growing in parts of Limpopo and some parts of Mpumalanga.
Dj's / Omroepers:-
Nelly Moruri
Irene Mosela Mokgosi
Kabelo Molopyane
Lindiwe Modise
Lebo Leabile
Frequencies / Frekwensies:-
87.9 – 107.9
Tune in to 93.0FM in Bloemfontein area.
---